MTA Campaign Scheduler Introduction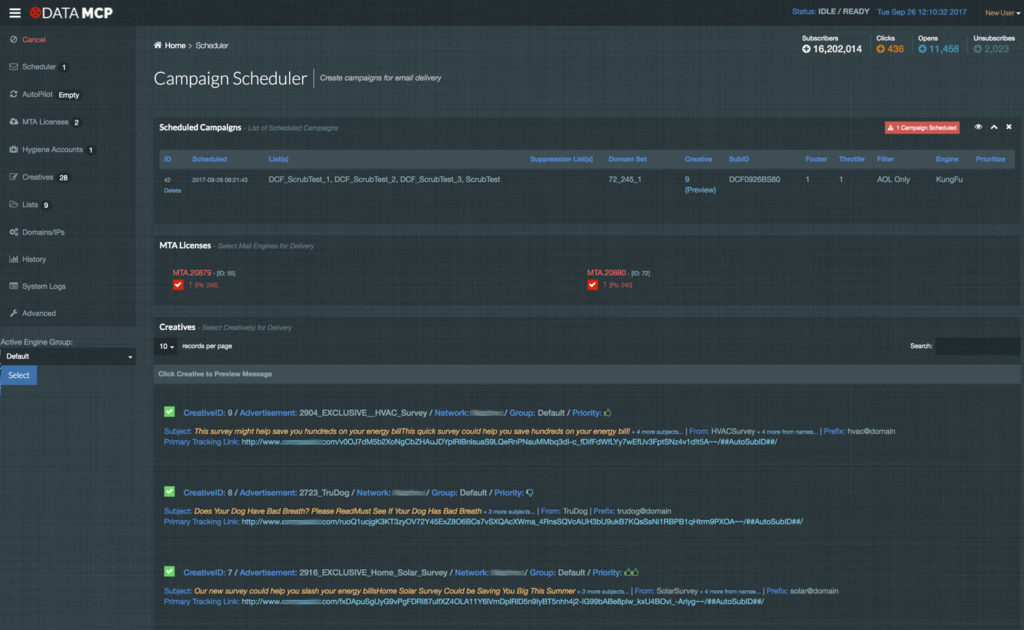 Manage multiple senders, running a variety of creatives with ease using Data MCP. Our simple but advanced scheduling system makes setting up an email campaign only a few simple clicks. First, select the MTA you want to use for the campaign. Next, choose which HTML creative(s) to mail. The scheduler shows all the relevant information for each creative, as well as the option to preview it. After you have selected which email you want to send, simply check which lists to include or exclude(suppression).
Advanced scheduling options are also available. They include domain filters, speed control, header and footer selection, custom sub ID fields, and more. Schedule multiple campaigns back to back. Always keep your schedulers full and MTA's running.
Contact us today to learn more about scheduling email campaigns with Data MCP.