Data MCP Platform Features
Everything You Need For Managing and Marketing Data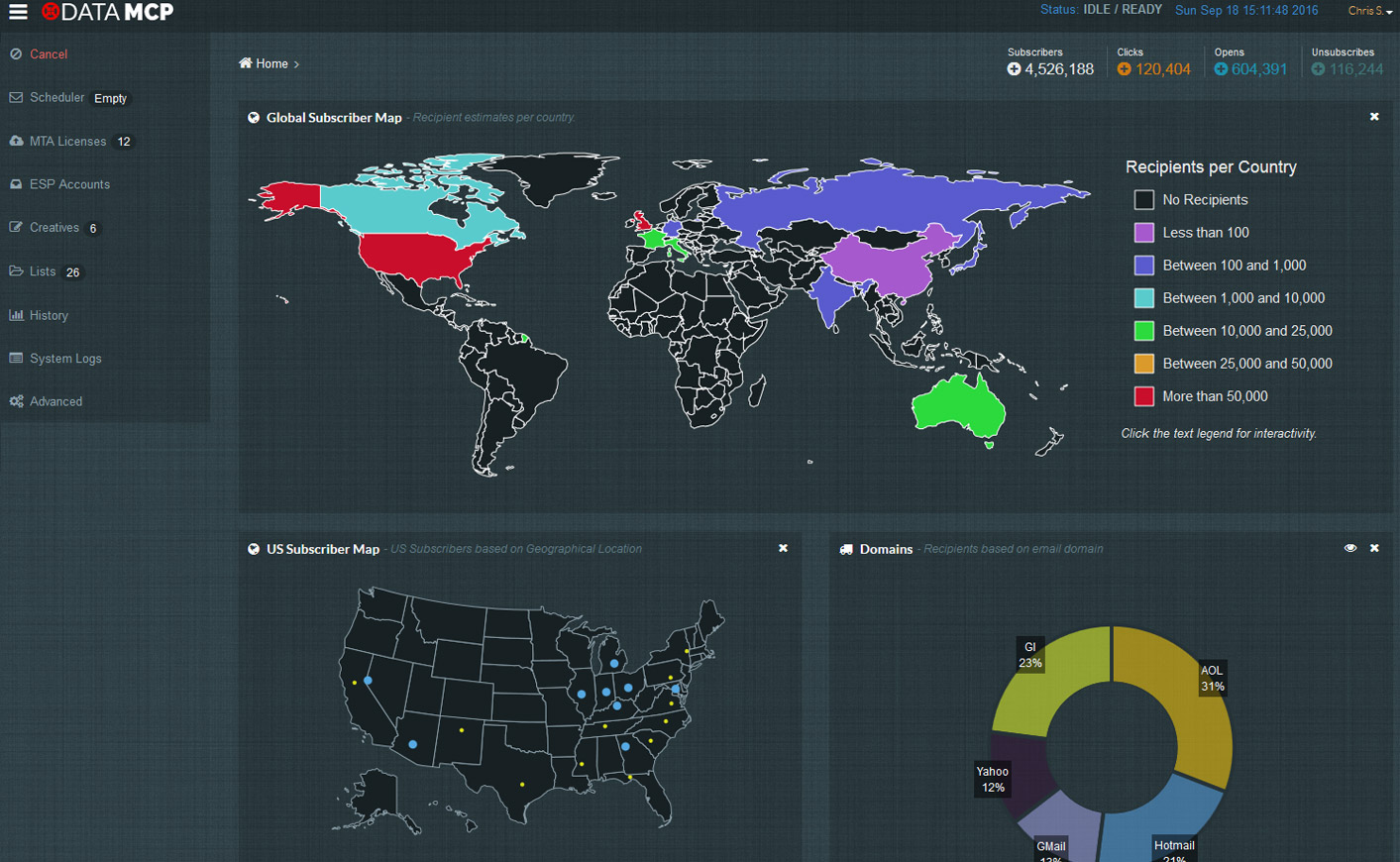 Detailed Analytics & Reporting
Enjoy a graphical breakdown of your data like domains, daily delivery stats, geographical location of recipients, realtime information about your database like subscribers, clicks, and more. Easily customize what you'd like to display on your homepage.
Easy Import Manager
Our import scheduler tool allows you to queue multiple imports and walk away. Import mailing lists, and suppression files using a variety of import format options.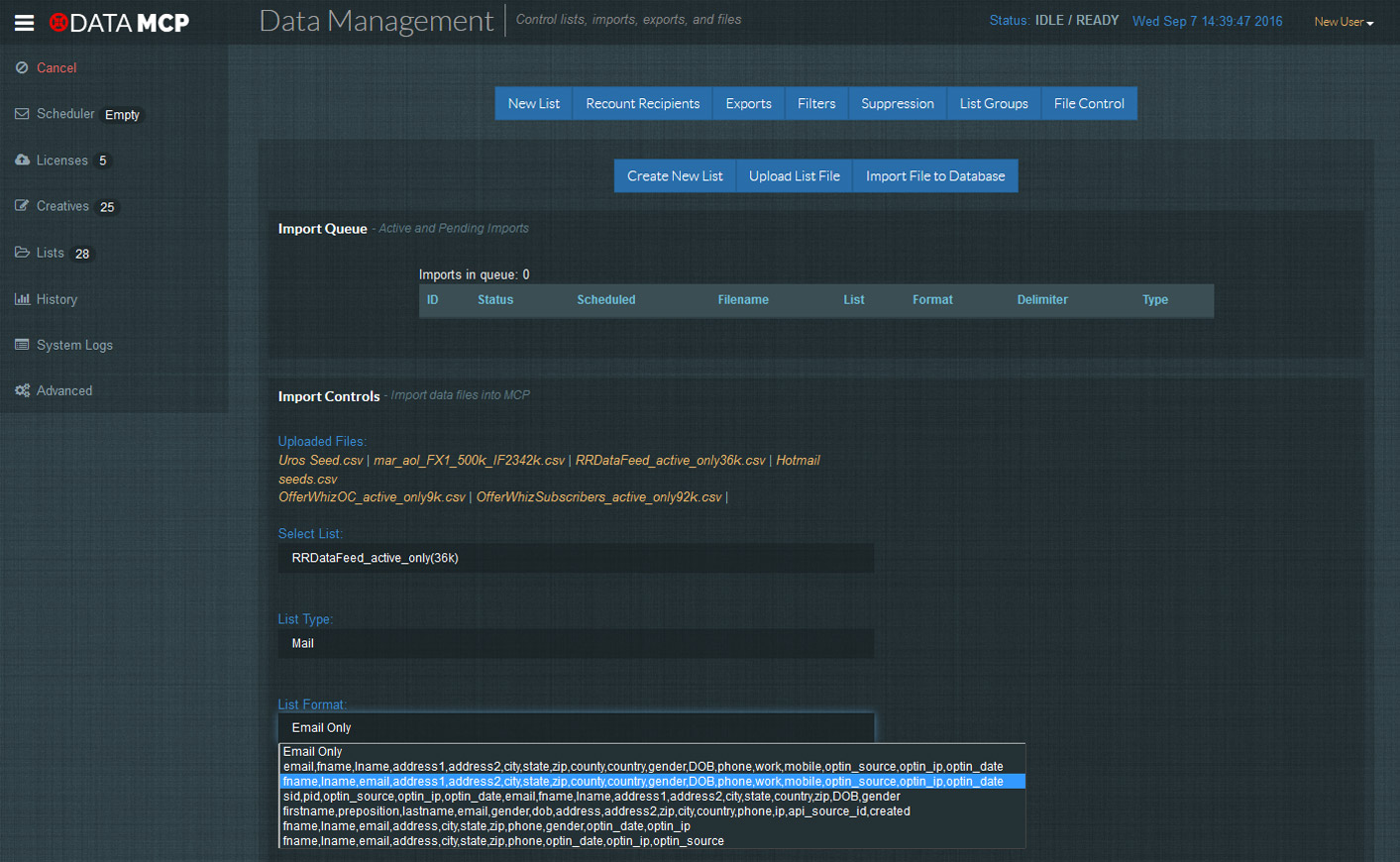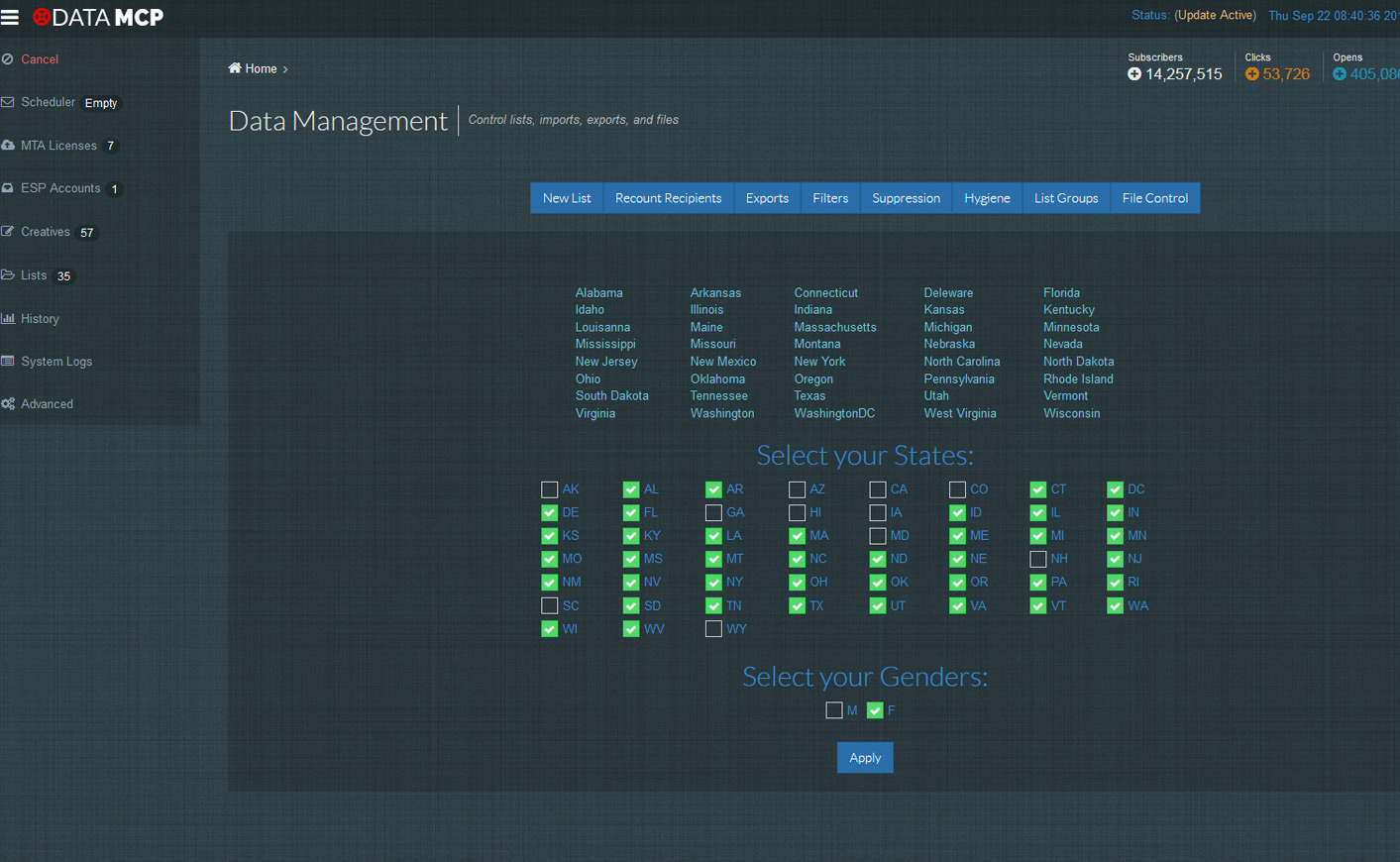 Data Management Center
Our data management center has a suite of tools that help you save time and money in your day-to-day operations. Create new lists, recount recipients, exports, filters, suppression, hygiene, list groups, file control and more.
Built-In Data Hygiene Integration
Cleanse data right from your dashboard. We've integrated third party hygiene services so that you can scrub your data with the click of a button. Use our custom filters to help lower your scrubbing costs and save money. Enjoy instant reporting and easy access to all related files.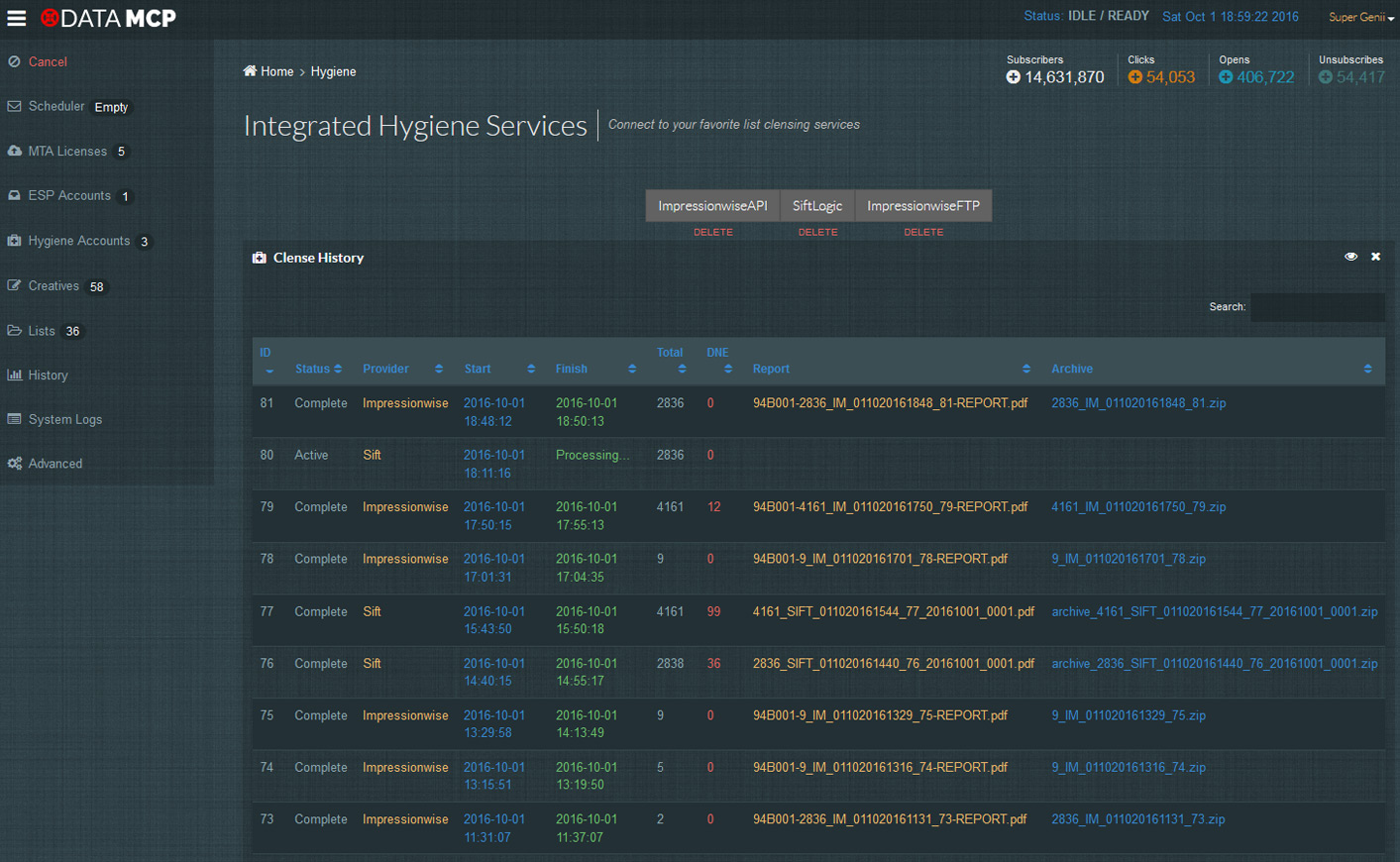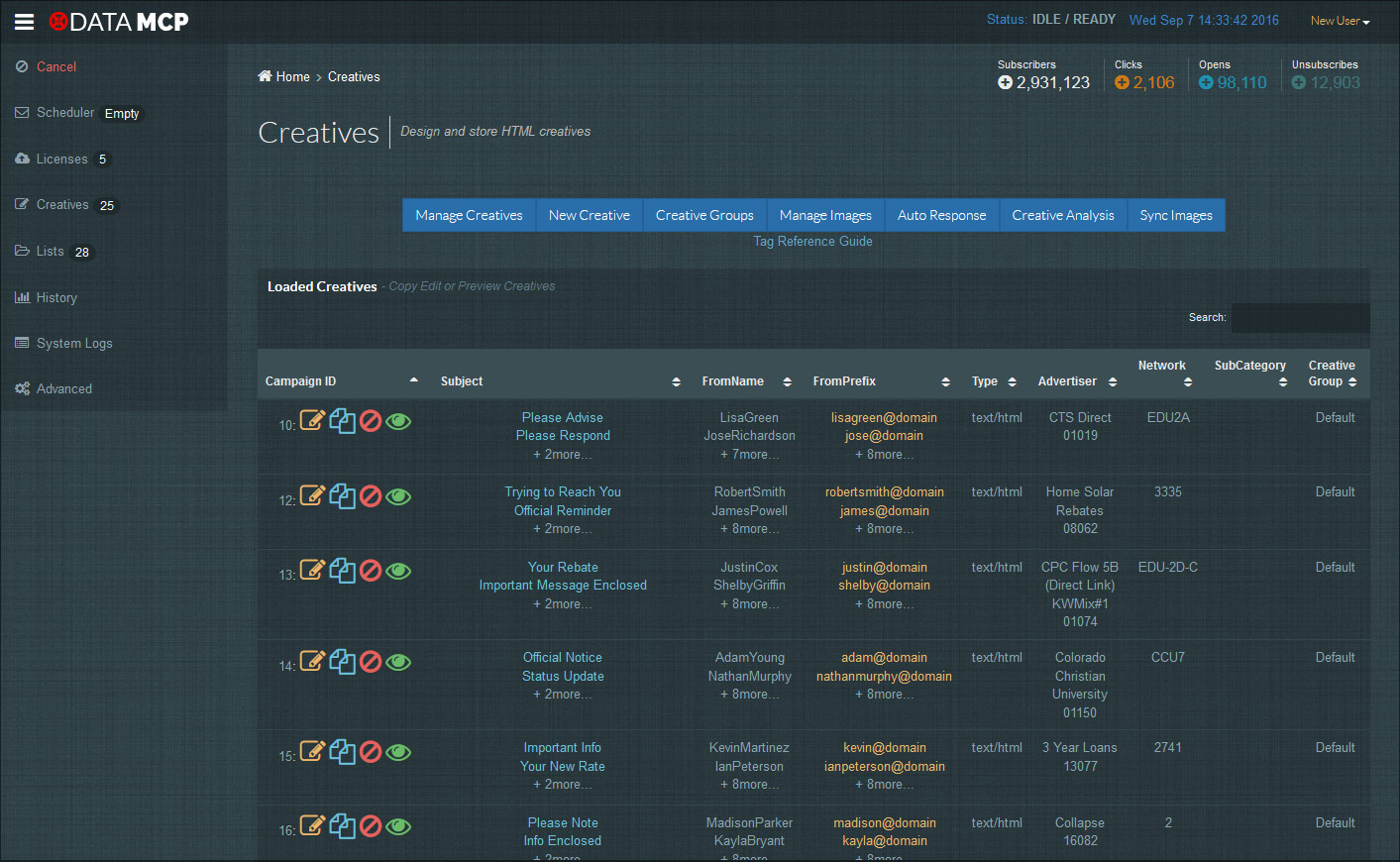 Creative Campaign Manager
Keeping your images and creatives organized will save you time, money, and headache. You can navigate our creative system with easy to copy, edit, or preview creatives.
Autopilot Mode
Scheduling campaigns is easy but perhaps you're leaving town. Or, maybe you need a campaign to run continuously and restart automatically. Whatever the reason is, our auto-pilot functionality makes this very easy for you.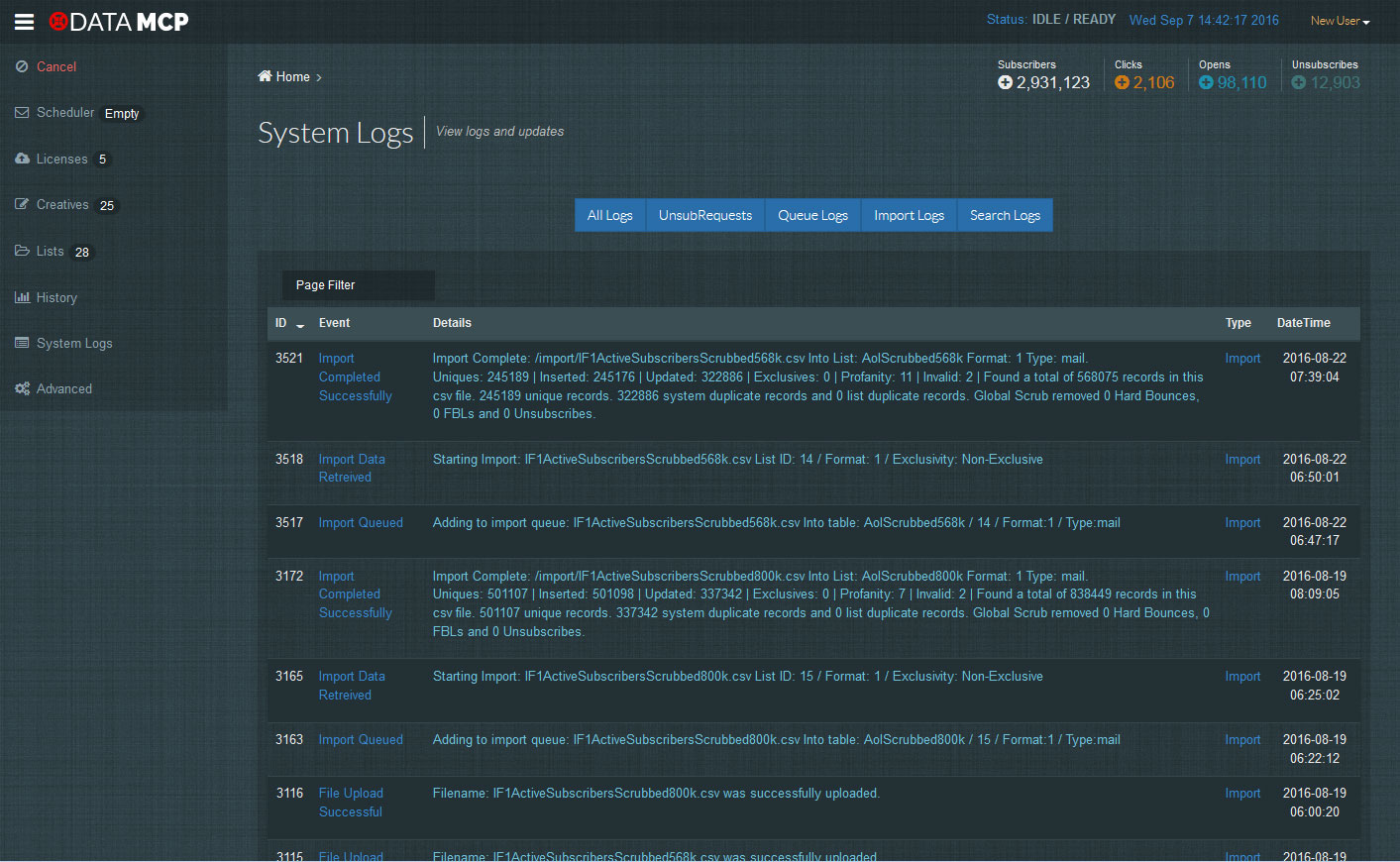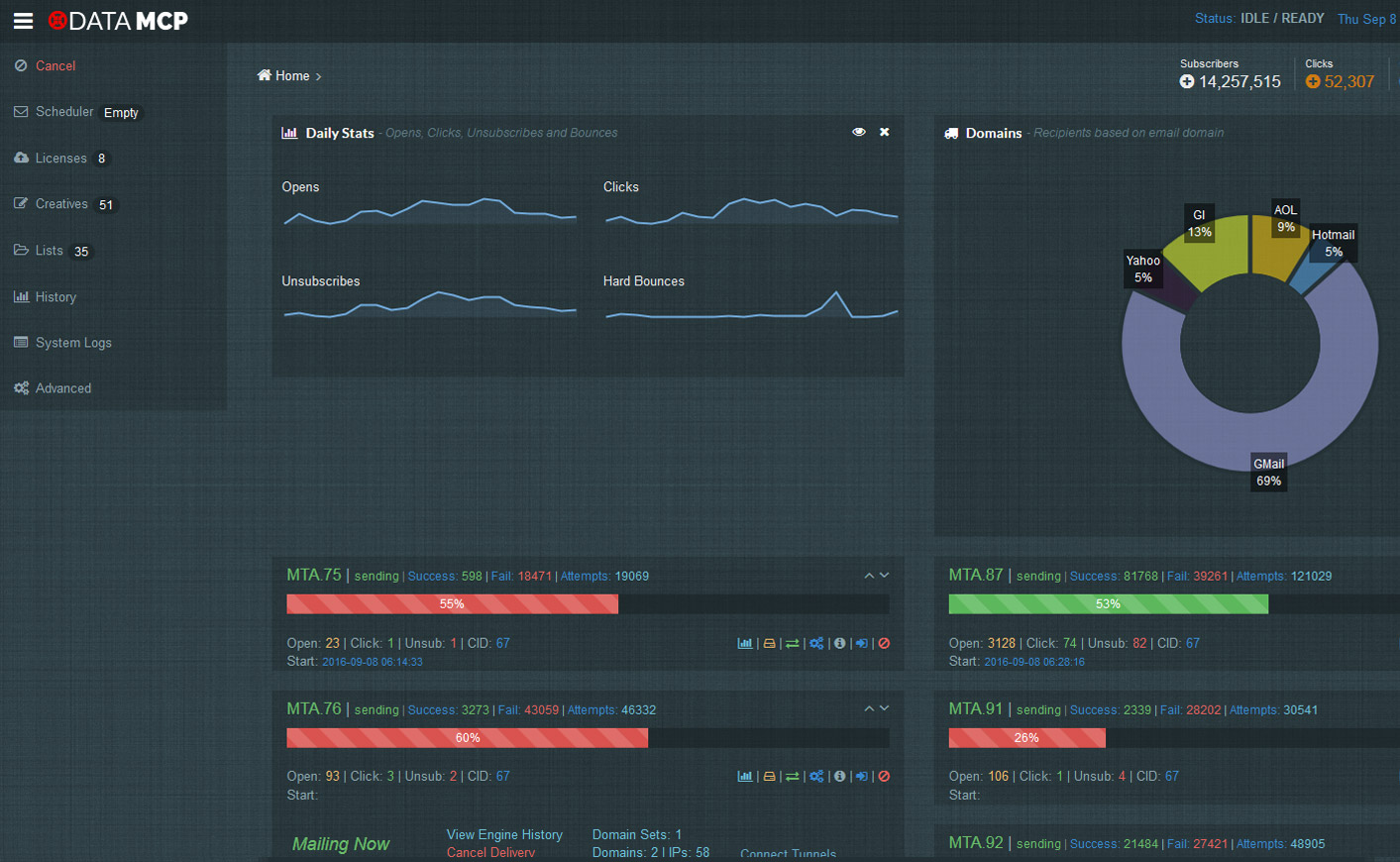 MTA Email Engine
Select the domains and IP's you want to send mail on. View campaign information like success, failures, opens, clicks, unsubscribes, SMTP delivery logs, and more. Enjoy controls such as rate limits, domain speeds, custom headers, footers, SMTP relays, and much more.
Advanced MTA Settings
Our proprietary in-house MTA offers many advanced custom controls to maximize delivery and response. Most of which you'll never need to adjust because they're predefined out of the box and ready to mail.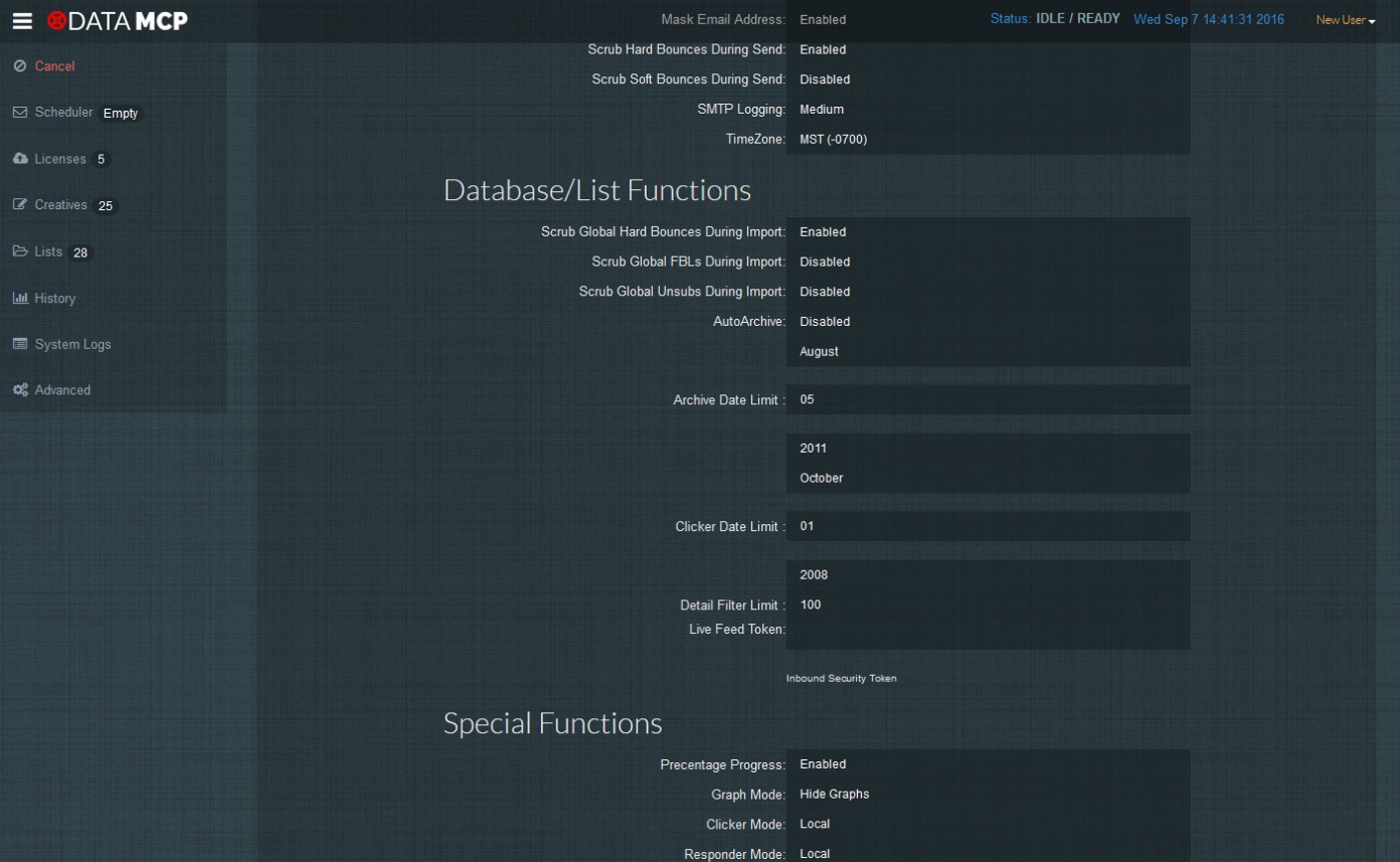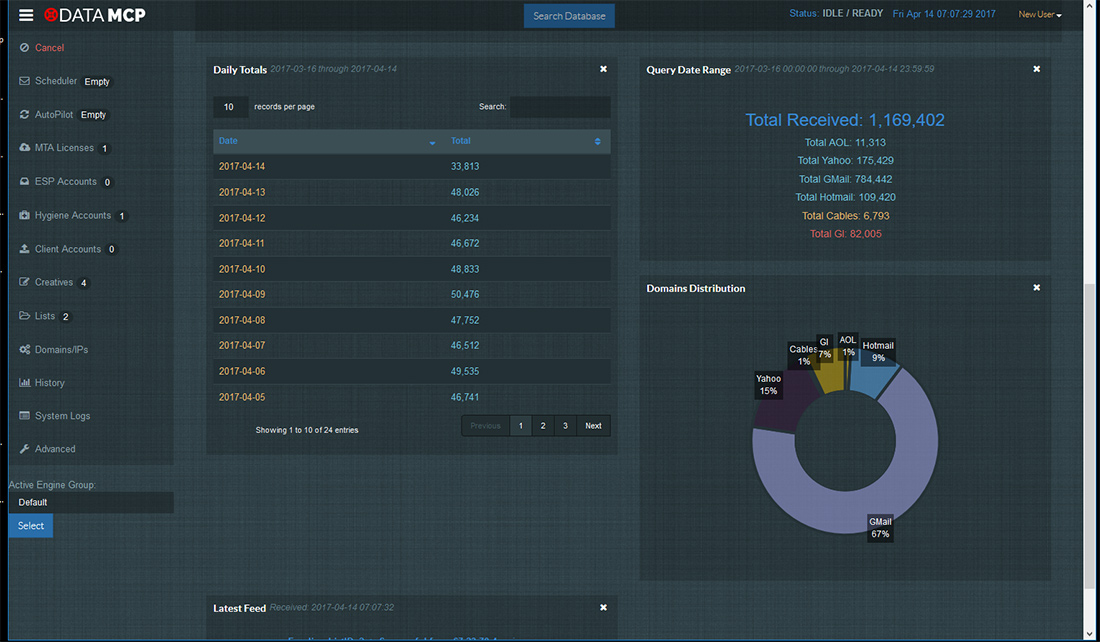 Feed Query Tool
The Feed Query Tool provides useful information about your inbound and outbound data feeds. This allows for you to quickly view all your data feed activity.