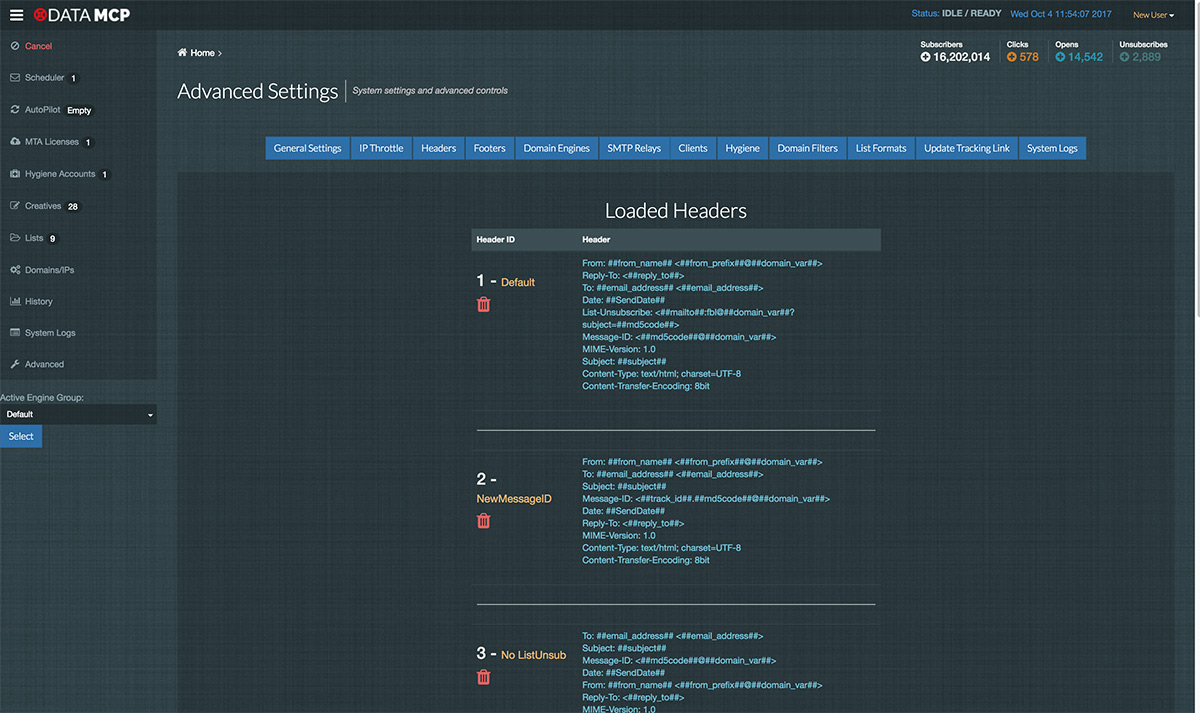 Create and store custom message headers using Data MCP's custom header editor. Select from your custom headers and footers when scheduling email campaigns. Different recipient domains have different header requirements. Being able to code your own headers in order to meet these changing requirements is essential to successful delivery.
But be careful..improper header manipulation can lead to broken DKIM encryption. Fortunately, Data MCP's advanced dynamic DKIM engine is compatible with most custom header formats.
Contact Data MCP today to get started.