MTA Management & Reporting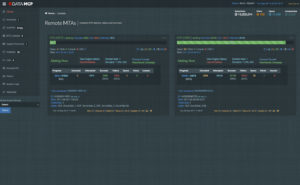 With Data MCP you can literally manage dozens of independent mailers with ease. The Data MCP MTA License console offers you a combination of controls and first glance reporting. Quick access to reschedule campaigns, cancel delivery, view campaign history, edit mail engine settings, and most importantly SMTP real-time reporting and logs.
As an email marketing professional, you're often managing multiple offers from a variety of networks and advertisers. Having quick access to everything you need to know, at your finger tips, whether it be how recipient domains are responding, which campaigns are generating opens and clicks, or even detailed domain and IP delivery response codes.
Contact us today to find out more about Data MCP's in-house email platform.